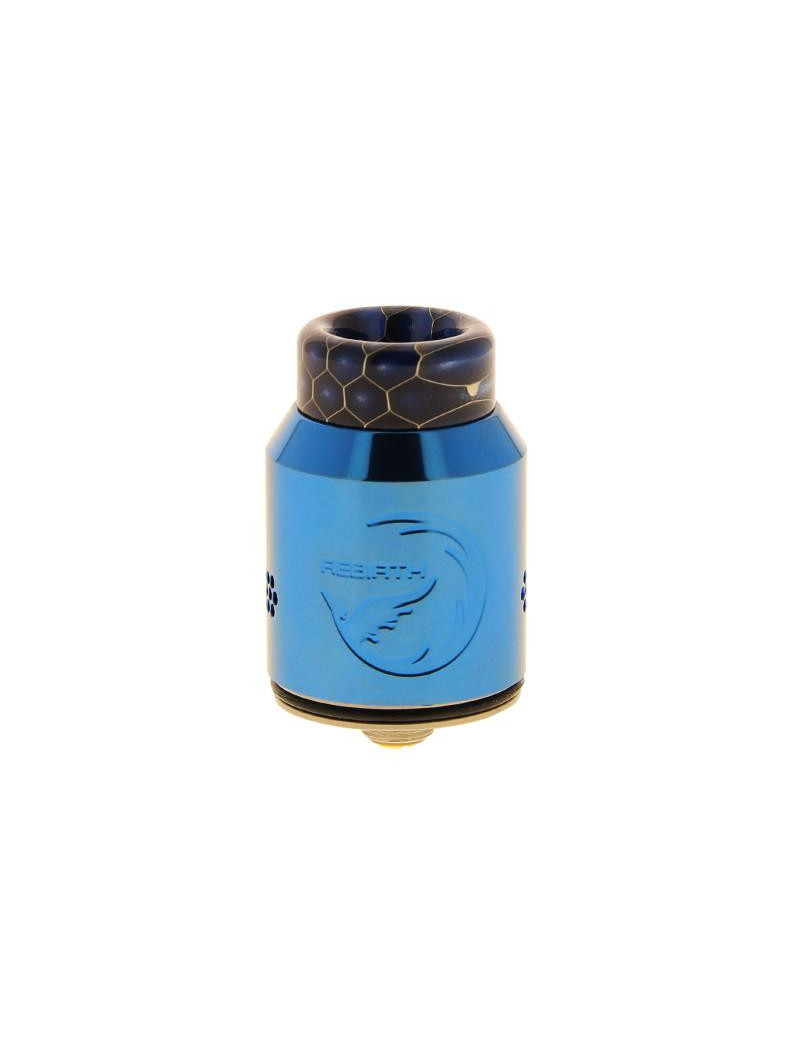  
Hellvape Rebirth RDA tank in Ireland
The Hellvape Rebirth RDA was designed and produced as a collaboration with Mike Vape.
Hellvape is famous as iconic brand in producing RDA sub ohm tanks. Hellvape was awarded multiple times for their products. 
Rebirth RDA tank a dripper tank with a 24mm diameter plate that can accommodate single, dual or triple coil assemblies!
It has amazing finishes and there is no risk of overheating even with a triple coil 
Its airflow composed of 16 holes can be regulated by its top-cap.
Content:
1x Hellvape RDA Rebirth

1x Hellvape Drip tip 810

1x Hellvape 510 drip tip adapter

1x BF Pin

1x Palt screwdriver

1x Allen key

1x Template for leg length

1x Sticker

1x Replacement gasket and screw kit
Security policy
Delivery policy
Return policy
Rebirth RDA by Hellvape in Ireland
Hellvape Rebirth RDA tank contains:
1x Rebirth RDA Clearomizer

1x 810 mouthpiece

1x 510 stainless steel drip tip adapter

1x spare parts set

1x coiling tool set

1x instruction manual



Rebirth main futures are:
6mm high liquid tub

Dripper or bottom feed

Airflow control

Dual coil deck

Material: stainless steel

Thread type: 510

Diameter: 24mm