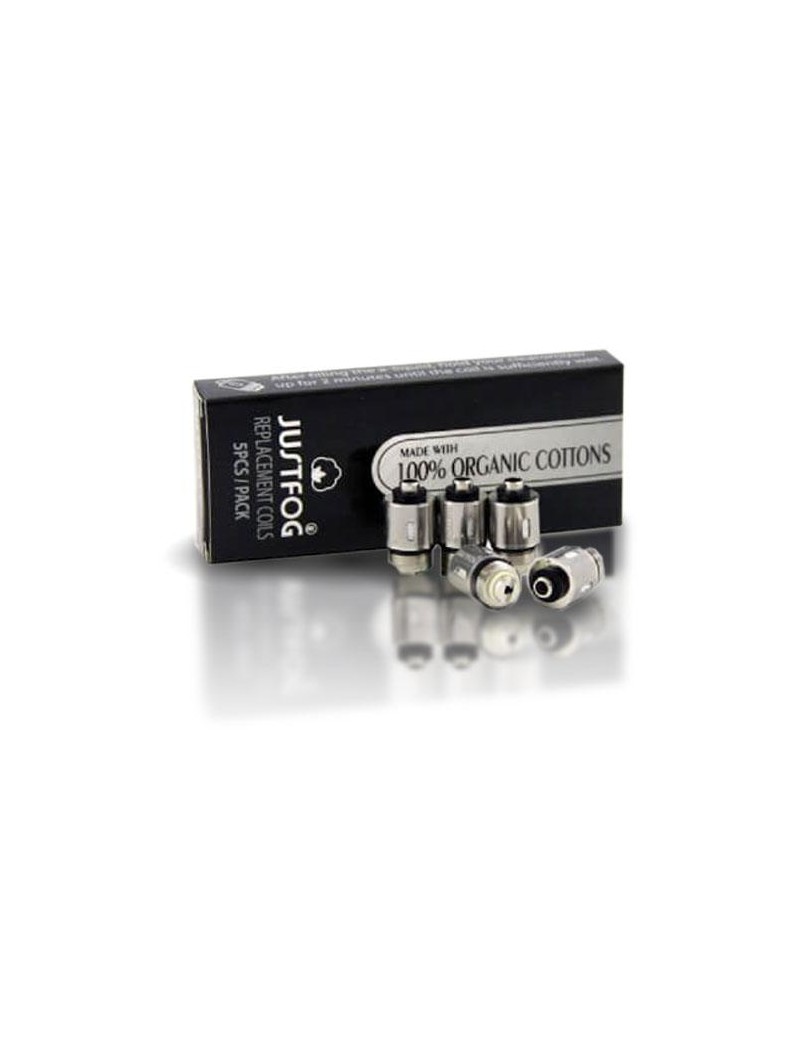  
JustFog C14 Coils 5 pack
JustFog C14  Coils 5 pack Ireland
Justfog C14 clearomizer replacement coils contains 5 pieces of Original Justfog coils/heads. 
We only sell 5 pack with box, to ensure you are buying 100% original Justfog product. 
Replace your Justfog coils from as little as 2.50 eur per coil, thanks to Top E cigarette Ireland. 
Justfog C14 Replacement coils/heads fits to:
Justfog C14, Justfog G14, Justfog S14, Justfog s14 hybrid, Justfog Q14, Justfog q16, Justfog p14 and Justfog P16 clearomizers. 
Resistance of Justfog C14 coils
Buy Original Justfog coils 1.6 ohms resistance. Justfog coils are the world smallest coils using organic cotton inside. You can enjoy more vapor production and vape e-liquids taste much smoother. 
Security policy
Delivery policy
Return policy