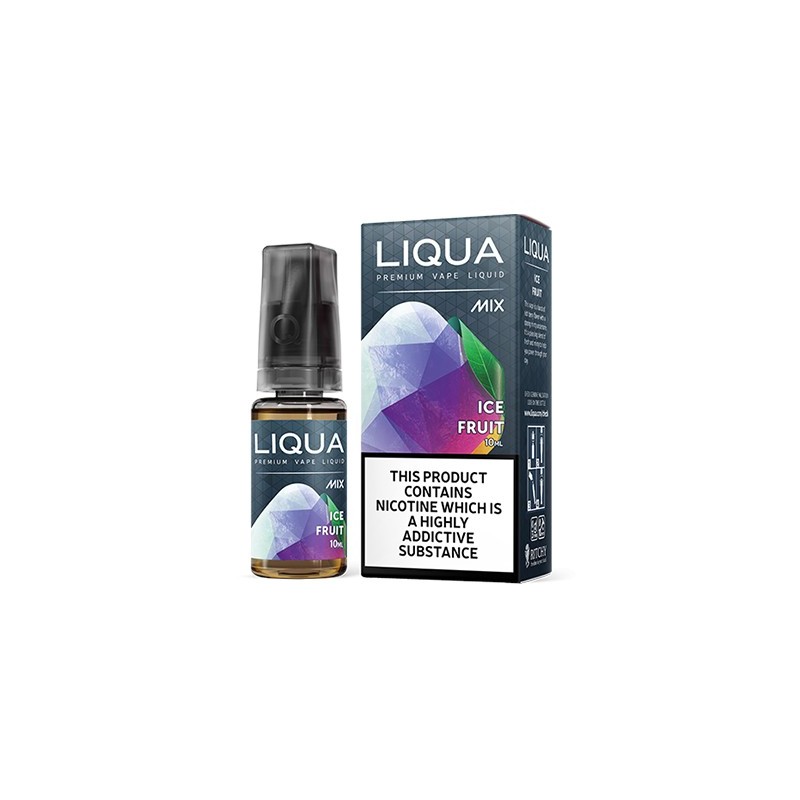  
10 ML ICE FRUIT LIQUA E LIQUID IRELAND
Ice Fruit LIQUA E-LIQUIDS NOW IN IRELAND. 
We are an official Liqua E-liquid distributor in Ireland.
All liqua e liquids are coming from Liqua factory from Prague to our vape shop in Waterford city, where we supply Liqua e liquids to other vape shops in Ireland and also our fantastic end customers, You. 
Now, we will pack your order same day as you place your order. Our couriers are coming to collect all orders by 3PM, so all orders placed before 3pm are leaving our vape shop in Waterford city. You can expect your Liqua e liquids within 24-48 hours within Ireland. 
KEY FLAVORS OF Ice Fruit LIQUA E LIQUID: Fresh berries added with strong minty flavor. 
Please do not forget to choose your nicotine Level with your Liqua e-liquids
Nicotine levels of Liqua E-liquids: 
• 50VG / 50PG High 18mg 
• 50VG / 50PG Medium 12mg 
• 65VG / 35PG Low 6mg
• 65VG / 35PG Light 3mg 
• 50VG / 50VG Zero 0mg 
Security policy
Delivery policy
Return policy
ICE FRUIT E LIQUID BY LIQUA IRELAND
This vape is a burst of rich berry flavor with a strong minty undertone.
Nicotine levels: 
• 50VG / 50PG High 18mg 
• 50VG / 50PG Medium 12mg 
• 65VG / 35PG Low 6mg
• 65VG / 35PG Light 3mg 
• 50VG / 50VG Zero 0mg 

VG/PG ratio: 65/35 - 3, 6 mg/mg
VG/PG ratio: 50/50 - 0, 12, 18 mg/ml