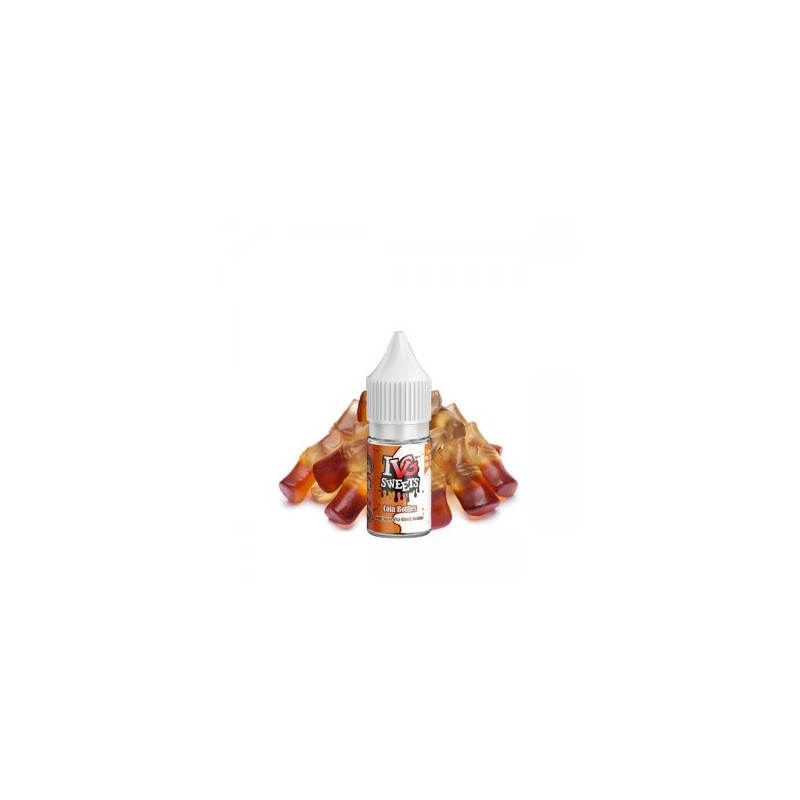  
Cola Bottles - 10ml IVG E-Liquid
Cola Bottles- 10ml IVG E-Liquid Ireland - 50/50
Cola Bottlesby I VG  recommended for all cola eliquid vapers. There is not many nice cola e-liquids in ireland, but Cola bottles is def worth to try, as all other IVG eliquids.
This Cola Bottles e liquids by IVG are perfect for MTL.
Please select nicotine level with all your Cola Bottles IVG e-liquids
Security policy
Delivery policy
Return policy
Details of Cola Bottlesby IVG in Ireland
10ml  Cola Bottles IVGE-Liquid  
50% Vegetable Glycerin (VG), 50% Propylene Glycol (PG)
Available in 3mg, 6mg, 12mg and 18mg nicotine strength
10 ml Cola Bottles IVG e-liquids in Ireland. Where are they from?

This e-liquids are based and produced in the UK, but right now you can find ivg eliquids in all good vape shops in Ireland. E liquids by IVG have quickly become one of the best selling E-Liquid brands in Ireland and the best selling IVG ejuices are flavour such as Bubblegum Millions, Blueberg and Purple Slush.
You might also like
e-liquids-ireland
COLA COLA E LIQUID
10 ml Cola Dekang E LIQUID Ireland  Dekang is worldwide biggest E-liquid producer. We are an...
e-liquids-ireland
10 ML COLA LIQUA E LIQUID
Cola E liquid by Liqua in Ireland We are an official Liqua E-liquid distributor in Ireland. KEY...